To view the LIVE show or to see archived episodes, click on the Forensic Week Logo below!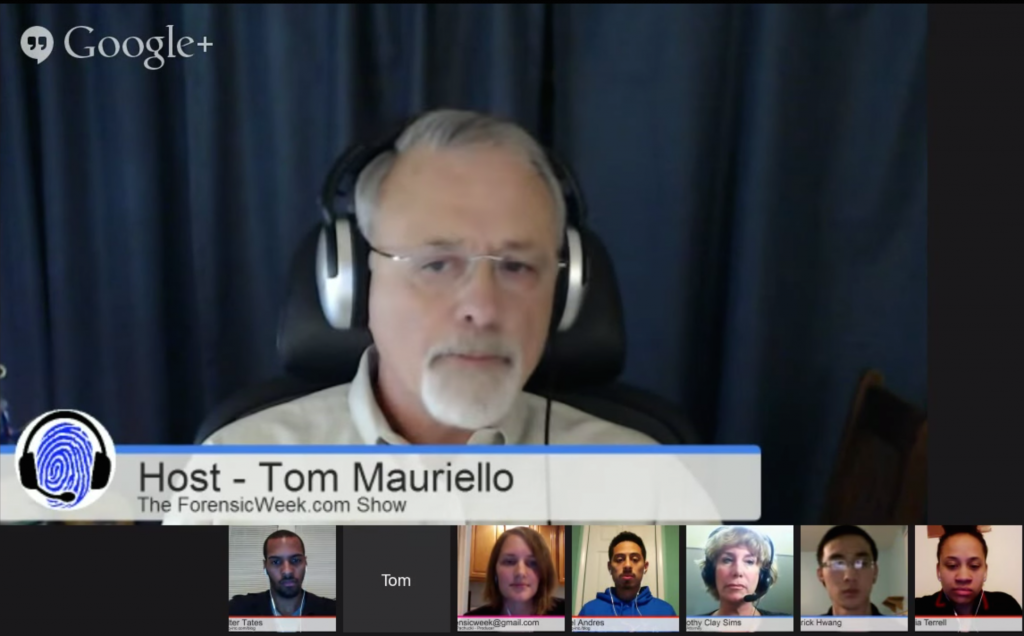 The show is streamed LIVE on YouTube and the homepage of forensicweek.com. Each show is recorded and archived on the forensicweek.com website to be watched at your convenience. Forensicweek.com is a talk show format,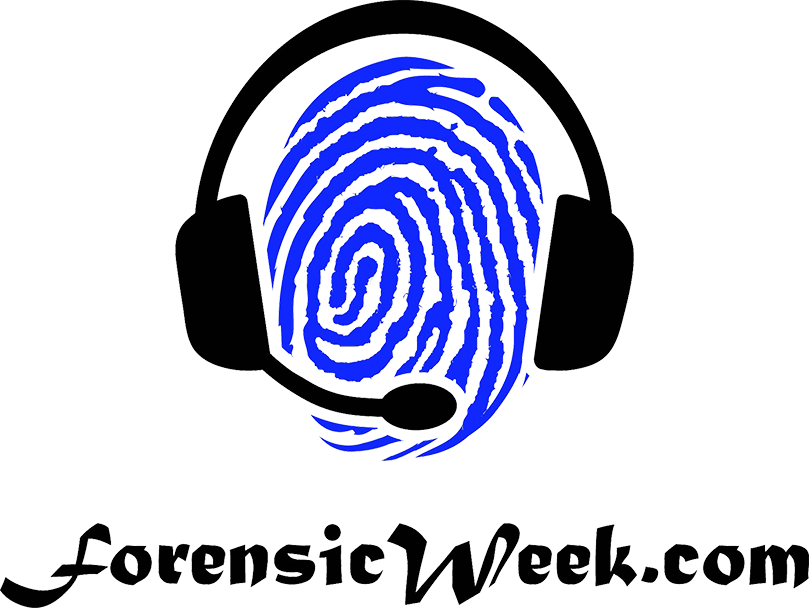 where each week the listening audience can hear what is on the minds of scientists, investigators, lawyers, and educators.                                                                                                                                                                                                                                                                                           

---
Watch this week's broadcast LIVE this Thursday, March 26th at 7:00 PM (EST), The Future of Criminal Investigation Collaboration."
The ForensicWeek.com Webcast TV Show is airing Episode 73 this Thursday, March 26th 7:00 P.M. (EST). The topic CrimePad® – "The Future of Criminal Investigation Collaboration." VISIONATIONS, L.L.C.'s  CrimePad® is a professional-grade iPad, Windows, and Android app that allows every law enforcement and forensic science user to record, track, maintain, collaborate and report on all the data within a criminal investigation or a crime scene.  A tool that allows all the crime scene to crime lab players to document their activities and findings in one neat database.  How does it work? Can this make a difference solving crime? Learn the answers to these questions and more from VISIONATIONS' experts, Jeff Gurvis and Dr. Jane Homeyer.  Join host Tom Mauriello and the ForensicWeek crew on www.ForensicWeek.com brought to you by ForensIQ, Inc.  Thank you for watching!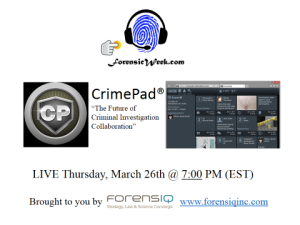 Schedule of up coming shows and guests …
April 9th – NamUS (The National Missing and Unidentified Persons System) – On any given day in the United States, there are between 80,000 and 90,000 individuals actively reported missing to the National Crime Information Center (NCIC).   It is estimated that there are 40,000 unidentified decedents recovered throughout the United States, with an additional 1,000 unidentified bodies being added to this number each year. This missing and unidentified person problem in the United States has been deemed our nation's silent mass disaster.  The National Missing and Unidentified Persons System (www.NamUs.gov) is a powerful, free tool to assist law enforcement officers, medical examiners, coroners, allied criminal justice professionals, and the family members of missing persons in resolving these difficult cases.  Our guest Todd Matthews, Director of NamUs Communications and Case Management will tell us how NamUs is assisting in the identification of missing persons and helping solve cold cases.
April 23rd – A real deal "CSI" professional – Lurena A. Huffman, A Certified Senior Crime Scene Analyst w/Suffolk Police Department, Suffolk, VA will discuss the day in the live of a real CSI investigator and dispel all the myths to have been caused by the "CSI Effect."
May 7th - Forensic Artist Samantha Steinberg, Miami-Dade Police Department, Florida.  More information to come.  Click here to learn more about Samantha Steinberg.
May 14th - Firearms Identification and Toolmark Examiner Christopher Faber, Baltimore City Crime Laboratory.
June 18th – "Lizzie Borden update" – A Retrospective Forensic Analysis," with Stephen W. Kane, Ph.D., Psychologist.  Presently at the University of Guam.  He has conducted extensive research on the Lizzie Borden case and conducted a "Psychological Autopsy," on her.
---
Also, follow us on Twitter and Facebook!
We share real-time updates on Twitter during the show!