To view the LIVE show or to see archived episodes, click on the Forensic Week Logo below!
The show is streamed LIVE on YouTube and the homepage of forensicweek.com. Each show is recorded and archived on the forensicweek.com website to be watched at your convenience. Forensicweek.com is a talk show format, where each week the listening audience can hear what is on the minds of scientists, investigators, lawyers, and educators.
---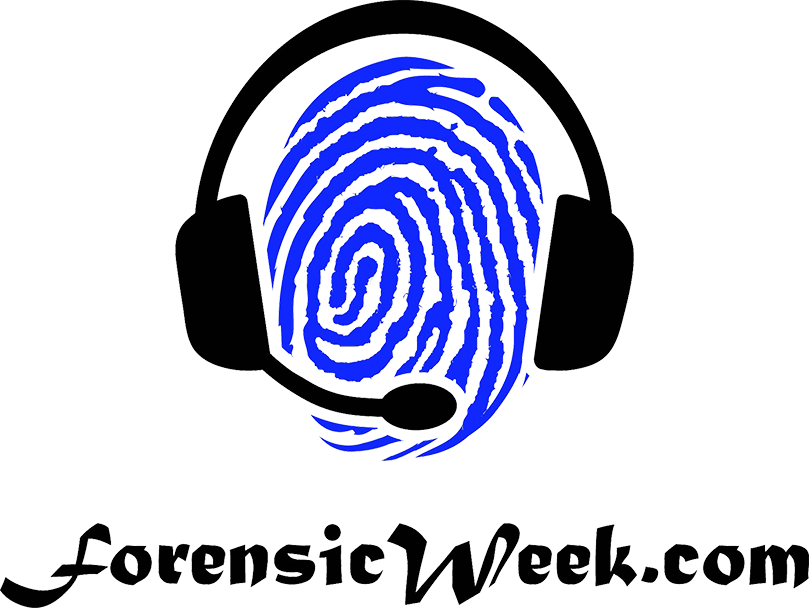 Watch our most recent show that was broadcast LIVE on Thursday, April 23th at 7:00 PM (EST), "The Crime Scene Analyst – For Real." 
This show clears-up all the misconceptions brought on by Hollywood with the "CSI Effect."  Hear from a real crime scene analyst and learn what the job really involves.  Guest Lurena Huffman, a certified crime scene analyst from the Suffolk Police Department will make this happen for you.  So join host Tom Mauriello and the ForensicWeek crew on
www.ForensicWeek.com
brought to you by ForensIQ, Inc.  Thank you for watching!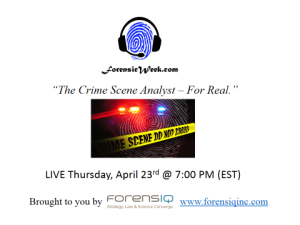 Schedule of up coming shows and guests …
May 14th - Firearms Identification and Toolmark Examiner Christopher Faber, Baltimore City Crime Laboratory.
June 18th – "Lizzie Borden update" – A Retrospective Forensic Analysis," with Stephen W. Kane, Ph.D., Psychologist.  Presently at the University of Guam.  He has conducted extensive research on the Lizzie Borden case and conducted a "Psychological Autopsy," on her.
---
Also, follow us on Twitter and Facebook!
We share real-time updates on Twitter during the show!