To view the LIVE show or to see archived episodes, click on the Forensic Week Logo below!
The show is streamed LIVE on YouTube and the homepage of forensicweek.com. Each show is recorded and archived on the forensicweek.com website to be watched at your convenience. Forensicweek.com is a talk show format, where each week the listening audience can hear what is on the minds of scientists, investigators, lawyers, and educators.
---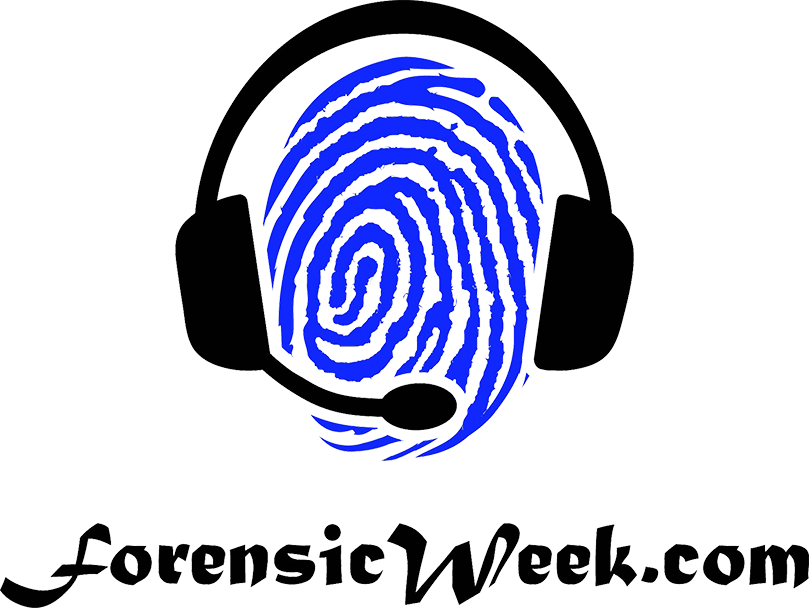 Watch our most recent show that was aired LIVE on Thursday, June 18th at 7:00 PM (EST), "The Crime of the Century – A Forensic Examination of the Accused – Lizzie Borden."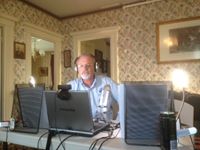 Host-Tom Mauriello broadcasting LIVE from the crime scene of the Andrew Borden murder.
The crime was this country's most infamous double murder case of the 19th century, the murders of her father and step-mother, Andrew and Abby Borden in Fall River, Massachusetts, on August 4th, 1892.  The show will be broadcast LIVE from the very house where both murders occurred at 92 Second St.  The Borden house is now referred to as the "Lizzie Borden Bed & Breakfast Museum." with a new address of 230 2nd St, Fall River, MA. 
Article in the Herald News – Fall River, Massachusetts – June 17, 2015
Schedule of up coming shows and guests …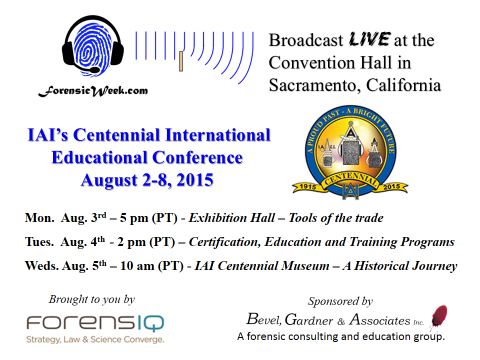 The ForensicWeek.com Webcast TV Show is airing three shows during the week of August 2-8, 2015.  Each episode will be broadcasting LIVE from the Convention Center in Sacramento California, where the International Association for Identification (IAI) is holding their Annual Centennial Educational Conference.  The IAI is celebrating their 100th anniversary as the oldest and largest forensic science and identification association in the world.  The shows are being sponsored by Bevel, Gardner & Associates, Inc.   So join host Tom Mauriello and the ForensicWeek crew on www.ForensicWeek.com brought to you by ForensIQ, Inc.  Thank you for watching!
Sponsored by

---
Also, follow us on Twitter and Facebook!
We share real-time updates on Twitter during the show!