To view the LIVE show or to see archived episodes, click on the Forensic Week Logo below!
Forensicweek.com is a talk show format, where each week the listening audience can hear what is on the minds of scientists, investigators, lawyers, and educators.
The show is streamed LIVE on YouTube and the homepage of forensicweek.com. Each show is recorded and archived on the forensicweek.com website to be watched at your convenience.
---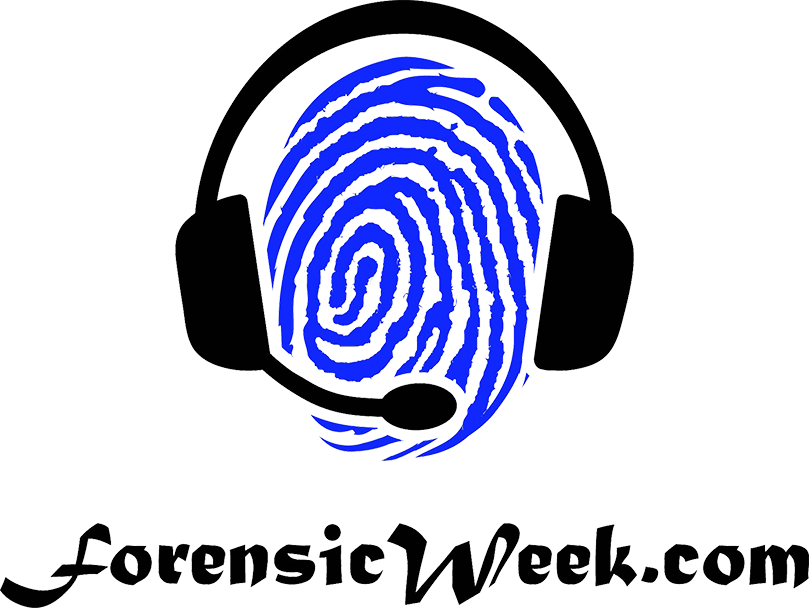 Watch our most recent shows that aired LIVE at the International Association for Identification's (IAI) Centennial International Educational Conference in Sacramento, California.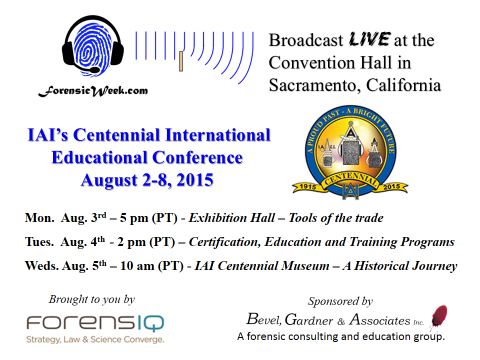 The ForensicWeek.com Webcast TV Show aired three shows during the week of August 2-8, 2015.  Each episode was broadcast LIVE from the Convention Center Exhibit Hall in Sacramento California, where the International Association for Identification (IAI) was holding their Annual Centennial Educational Conference.  The IAI is celebrating their 100th anniversary in 2015 as the oldest and largest forensic science and identification association in the world.  The shows were sponsored by Bevel, Gardner & Associates, Inc.   So join host Tom Mauriello and the ForensicWeek crew on www.ForensicWeek.com brought to you by ForensIQ, Inc.  Thank you for watching!
Click here to view all three episodes:
Episode 78 – Exhibition Hall – Tools of the Trade – with guests Tom Bevel and "Grif" Griffin from Bevel, Gardner & Associates; Raffie Beroukhim, Vice President of Biometrics Solutions Division from NEC Corporation of America; and Mike Grimm, Sr. from Evident, Inc.
Episode 79 – Certification, Education and Training Programs – guests Bob Garrett, Chairman of the IAI Prfessional Programs Quality Assurance Governing Board; Tom Bevel and "Grif" Griffin from Bevel, Gardner & Associates; Larry Chavez and Sandra Lee from Union Insititue & University, Sacramento, CA; and Daniel Anselment from the University of Tennessee, Law Enforcement Innovation Center & National Forensic Academy.
Episode 80 – IAI Centennial Museum – A Historical Journey – guests Steve Johnson, IAI President;  Darrell Klasey, IAI Historian; and Joseph Pelski, Past IAI President and IAI COO.  View article in the California Identification Digest that discusses this show.  Click here 2015 09-10 CA_IAI_Digest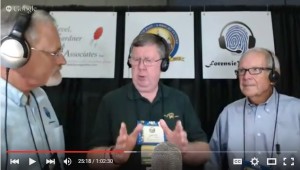 Sponsored by

---
Also, follow us on Twitter and Facebook!
We share real-time updates on Twitter during the show!