To view the LIVE show or to see archived episodes, click on the Forensic Week Logo below!
The show is streamed LIVE on YouTube and the homepage of forensicweek.com. Each show is recorded and archived on the forensicweek.com website to be watched at your convenience. Forensicweek.com is a talk show format, where each week the listening audience can hear what is on the minds of scientists, investigators, lawyers, and educators.
---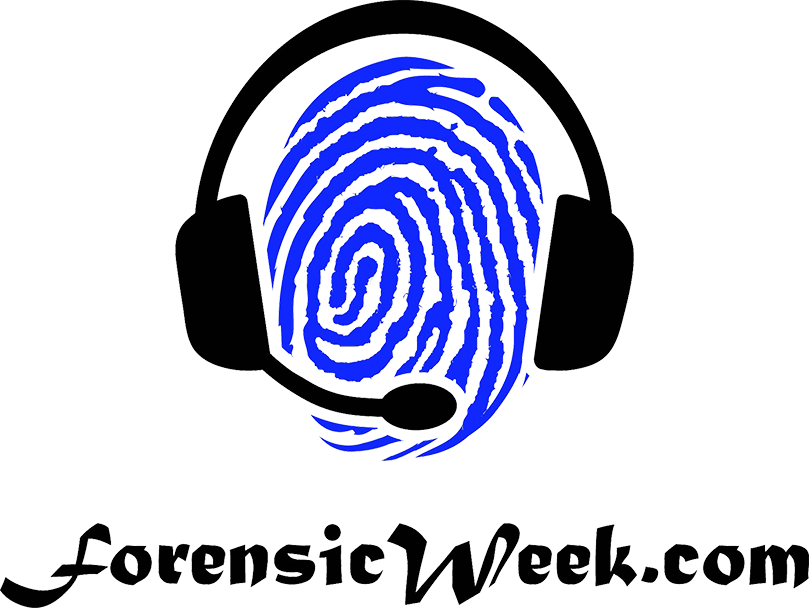 Watch our most recent show broadcast LIVE on Thursday, May 14th at 7:00 PM (EST), Firearms and Toolmarks Identification."
"When two object touch each other, they take on characteristics of each other."  Here lies the basis for firearms and toolmarks identification evidence.  Guest Christopher Faber, a firearms identification and toolmarks expert from the Baltimore Police Crime Laboratory will discuss how these tools in evidence are examined.  So join host Tom Mauriello and the ForensicWeek crew on www.ForensicWeek.com brought to you by ForensIQ, Inc.  Thank you for watching!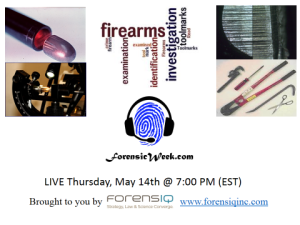 Schedule of up coming shows and guests …
June 18th – "Lizzie Borden update" – A Retrospective Forensic Analysis," with Stephen W. Kane, Ph.D., Psychologist.  Presently at the University of Guam.  He has conducted extensive research on the Lizzie Borden case and conducted a "Psychological Autopsy," on her. Also on the show will be, Stefani Koorey, Ph.D., Editor/Publisher, PearTree Press, an online and print journal devoted to the examination and investigation of the Borden Murders.
August 2-8 –  ForensicWeek.com is broadcasting three LIVE shows right from the Exhibition Hall of the 100th International Association of Identification's Education Conference in Sacramento, California.  ForensicWeek.com is being sponsored by Bevel, Gardner and Associates Inc., A Forensic Education and Consultant Group.   The activities and topic for these shows will be listed as soon as they are finalized.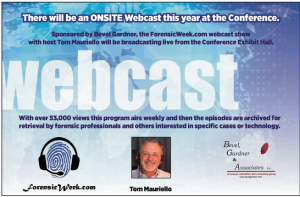 ---
Also, follow us on Twitter and Facebook!
We share real-time updates on Twitter during the show!