To view the LIVE show or to see archived episodes, click on the Forensic Week Logo below!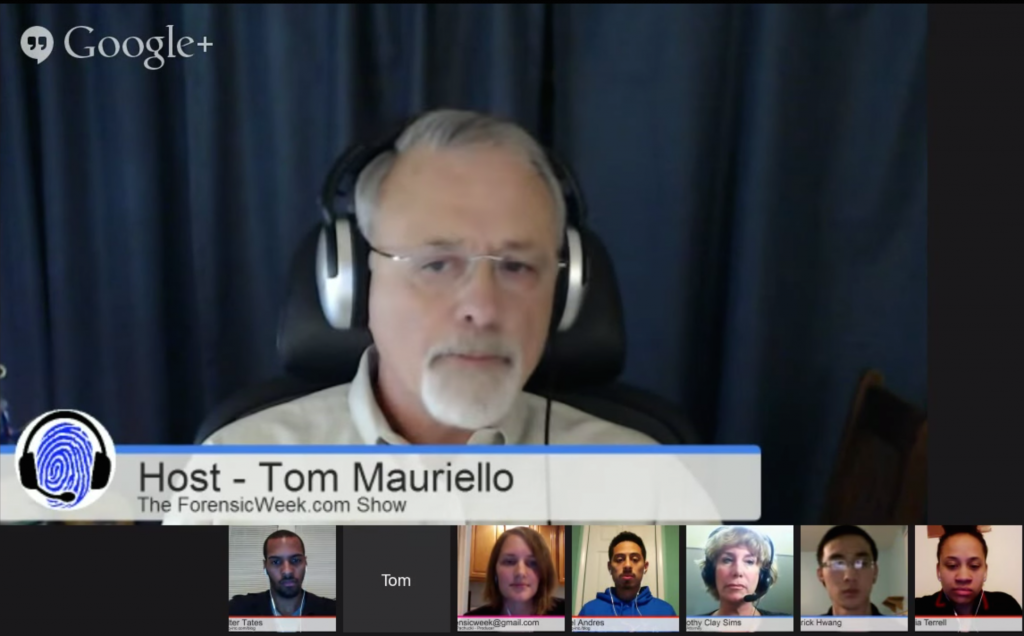 The show is streamed LIVE on YouTube and the homepage of forensicweek.com. Each show is recorded and archived on the forensicweek.com website to be watched at your convenience. Forensicweek.com is a talk show format,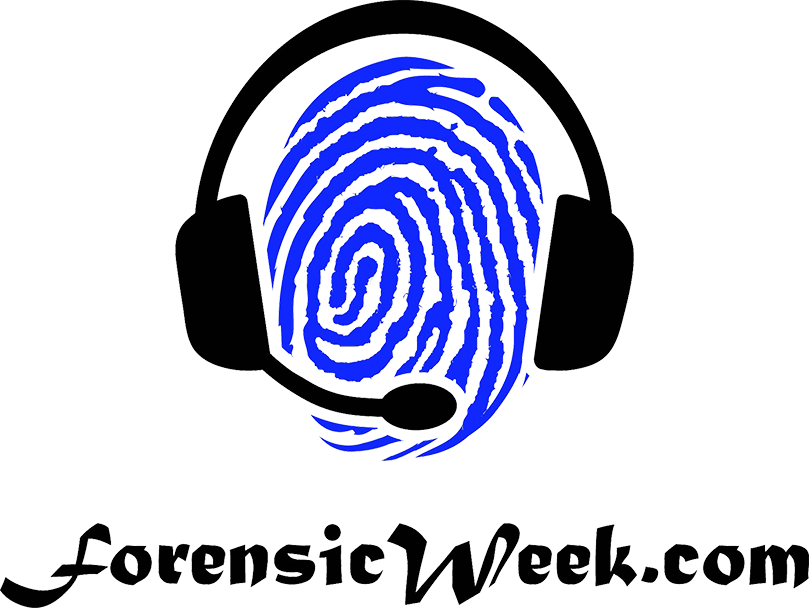 where each week the listening audience can hear what is on the minds of scientists, investigators, lawyers, and educators.
---
Most Recent Broadcast Show..
Thursday, February 12, 2015, 7:00 PM (EST)
"Managing Forensic Laboratories"
The ForensicWeek.com Webcast TV Show aired Episode 71 Thursday, February 12th at 7 P.M. (EST). The topic "Managing Forensic Laboratories." Get a realistic behind the scenes look at managing a forensic laboratory from two distinguished forensic scientists, Director Steven O'Dell, Baltimore City Crime Laboratory and Dr. Jay Tobin, Associate Professor of Forensic Science, Stevenson University, both who have made it a career to lead large urban city and state level forensic laboratories.   Join host, Tom Mauriello and the ForensicWeek crew on www.ForensicWeek.com brought to you by ForensIQ, Inc.  Thank you for watching!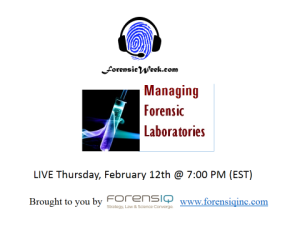 ---
Also, follow us on Twitter and Facebook!
We share real-time updates on Twitter during the show!