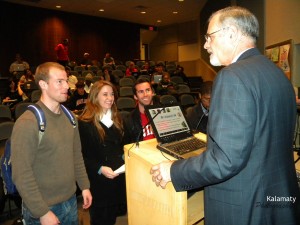 FORENSIC SCIENCE EDUCATION BLOG NAMES "TOP CSI PROFESSORS"
ForensicsColleges.com featured Professor Tom Mauriello as one of the "Top 15 CSI Professors" in the United States in December 2013.
Training, Education, and Awareness has been the common denominator in Tom Mauriello's professional career from the beginning.  It all began when he was awarded a Teaching Fellowship as a senior in undergraduate school; a certified police training instructor for the State of Maryland Police Training Commission; an adjunct faculty member for the University of Maryland, Department of Criminology and Criminal Justice; and finally an Adjunct Instructor for the National Cryptologic School.
Forty plus years of personal training experience together with partnering with others in the criminal justice, security and counterintelligence training communities, is what ForensIQ brings to their customers.  Products from short one-hour awareness presentations or multiple-hour "how to" workshops; to day-long or multi-day training courses for companies, associations,  conferences, or continuing training events are delivered to meet customer needs.  Subjects include criminal justice, investigations and forensic sciences; security and counterintelligence; homeland security and counterterrorism; operations security (OPSEC) and analytic risk management (ARM); critical thinking and public speaking skills.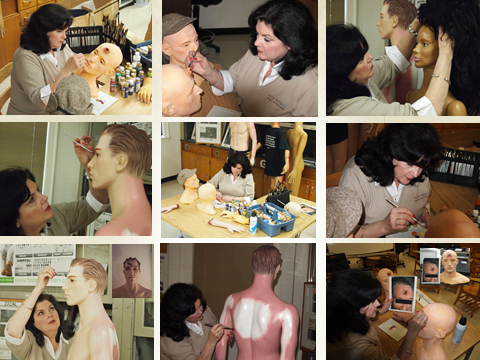 ForensIQ's own Laurie Mauriello making forensic training mannequins come to life or death with her talent for artistic detail.