COLD CASE refers to a crime or an accident that has not yet been solved or has not obtained a conviction of anyone arrested and is not the subject of a recent criminal investigation, but for which new information could emerge from new witness testimony, re-examined case files, retained material evidence, as well as, fresh activities of a suspect.  New technical methods developed after the case can be used on the surviving evidence to re-analyze the causes, often with conclusive results.
Although police agencies place as much time and manpower as they can to attempt to resurrect COLD CASES for resolution, the hard cold really is whatever resources are available for these investigations usually are focused on todays reported crimes, not yesterdays unsolved mysteries.
ForensIQ can use their "Case Assessment" expertise and process management model to take that independent look at a case that is unsolved.
THE JEANNETTE PA – DOUBLE MURDER INVESTIGATION
(Investigated by ForensIQ and a Team of Student Interns)
ForensIQ, Professor Tom Mauriello and a three student interns from the University of Maryland and University of Baltimore, Brittany Schuh, David Miller and Carrie Wells, investigatived a double murder case committed in Jeannette, Pennsylvania on December 15, 1919.  A mother and daughter were shot to death and a second daughter survived her gunshot wounds.   ForensIQ was contacted by a descendant of the murder victims living in Chicago, in an attempt to find out what was the cause of this devastating event in their family history and was the assailant identified, arrested and convicted.  The truth of what happened to their grandmother and aunts was never shared with the family members who were born after the murders, and today, ninety-three year later, they would like answers.  In recent years family members revisited Jeannette, but they were unable to get any real facts about the case.
Tom Mauriello and his team of student investigators began working on this "cold" case during the Fall 2012 semester.  Below are photographs of Tom and his three students meeting online at their weekly Skype video teleconference call.  Each student reported to the team what new information they uncovered and what new contacts they made, attempting to unlock the secret that has been hidden since 1919.
More to come as the investigation unfolds… *See newspaper article concerning the investigation…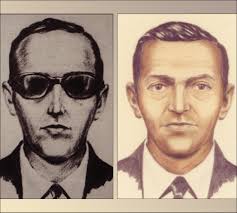 Tom Mauriello and the services of ForensIQ came on board to help the team as a forensic consultant in 2013.  I provided an analysis on the FBI's four key hijacking witnesses, and their recall of events on the plane during the hijacking, which will be contained in the accompanying book, The Last Master Outlaw, by Thomas J. Colbert and Tom Szollosi, that highlights the investigation.
The cold case team continues to focus their investigation on Robert W. Rackstraw. On September 8, 2016, documents were filed suiting the FBI to reopen the case and release their case files. See this ABC News Story.  See complaint-filed.
For additional details about the D.B. Cooper Cold Case Team's investigation, click here to read more.
The Lizzie Borden Double Murder Case from 1892  in Fall River, Massachusetts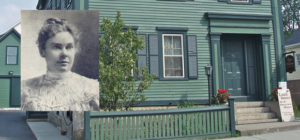 In 2004, Tom Mauriello together with Tom Lange, LAPD Retired Homicide Investigator (Principle investigator in the 1994 O.J. Simpson Double Murder Case) reinvestigated this case for the Discovery Channel's TV documentary, "Lizzie Borden Had An Ax," produced by Morningstar Entertainment.
Lizzie Andrew Borden[1] (July 19, 1860 – June 1, 1927) was an American woman who gained infamy in being tried and acquitted for the 1892 axe murders of her father and stepmother in Fall River, Massachusetts.
The case was a cause célèbre throughout the United States. Following her release from the prison in which she had been held during the trial, Borden chose to remain a resident of Fall River, Massachusetts, for the rest of her life, despite facing significant ostracism. The Commonwealth of Massachusetts elected to charge no one else with the murder of Andrew and Abby Borden; speculation about the crimes still continues more than 100 years later.
No, there was no knew evidence found to prove or disprove Lizzie's involvement in the murders of her parents, but being able to examine the evidence from the 1994 criminal trial and attempt to reenact the crimes at the actual crime scene in Fall River was amazing.