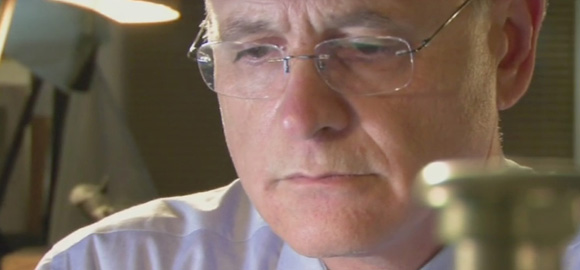 ForensIQ employs a cross-disciple approach to evaluating criminal cases.  It brings together philosophy and methodology from all forensic fields of study to help legal teams develop investigative strategies that strengthen cases for their clients.  ForensIQ is also one stop shopping for other forensic, security and training needs. ForensIQ products and services include but are not limited to:
Criminal and Civil Case Assessments
Forensic and Investigative Services and Training
Fingerprinting Services
Threat and Risk Assessments
Motivational Speaking Engagements
Public Speaking Training Workshops
Security and Counterintelligence Training and Awareness
Investigative Hypnosis Interviews Of Victims and Witnesses
Polygraph Consultation
On-Camera News Media Consultation
On-Camera TV Documentary Consultation
Cold Case Consultation
Forensic Science Expertise from an International Network Of Experts in all Fields
Demonstrative Evidence Exhibits and Crime Scene Modeling
ForensIQ experience and knowledge, together with and an international network of experts and corporate partnerships, ensures clients that ForensIQ is the one consultant they need each and every time.
In criminal cases, the prosecution team has at their disposal just about any government funded forensic crime lab they need, which can be a disadvantage for the defense team. The defense can only use forensic crime labs that they can afford. ForensIQ view's themselves as the "balance of justice."  When defense teams use ForensIQ, they can determine what forensic support they need and can afford.  For law firms, investigative agencies, and media with interest in forensics, ForensIQ is the premier forensic strategy service that can provide unparalleled insight and strategic direction for high profile and complex criminal investigations.
Let Tom Mauriello and the ForensIQ network of experts, become your partner and evaluate your criminal case from crime scene to crime lab.  Their passion for the "balance of justice" will provide an independent and non-bias review of the charges again your client;  meticulously assess every aspect of the case by examining every activity performed by each player in the investigative process; evaluate all evidence collected during the investigation, as well as evidence that may have been overlooked; recommend what forensic professions may be needed to give expert testimony to strengthen your case; and finally, provide a detailed "Case Assessment Report" of their findings.
Training is another major role ForensIQ plays in the industry.  Our name, ForensIQ is derived from the word "forensic."  The word "forensic" arose from the Latin word "forensis" translated, "to speak the truth in public."  The art of effective public speaking is vital when communicating in a professional forum.
The ForensIQ website contains detailed information related to ForensIQ products and services including consultation, speaking engagements and appearances. The website features video clips with Tom's appearances on network and cable programming specials or segments to engage and educate the audience.  The blog, updated daily, posts current and thought- provoking content providing added value services for practitioners.  The site's structure, design and content allow for intuitive navigation and comprehension of available services and provide a simple method for client inquires.